Metal detectors in public locations provide security, but many people regard them as a nuisance and a violation of privacy. In addition, setting such alarms off by accident can be a humiliating and unpleasant experience. Read this article to learn how to block metal detectors to keep your possessions from setting off metal detectors.
Wrap an asbestos sheet around the object you want to keep hidden from the metal detector. Place the wrapped object in a bag to conceal the asbestos sheet and avoid raising suspicion.
Certain countries worldwide, including Canada, China, and Russia, still sell asbestos material. The more powerful the metal detector, the thicker the asbestos layer. If asbestos is not handled properly, it can be harmful to your health.
What is a Metal Detector?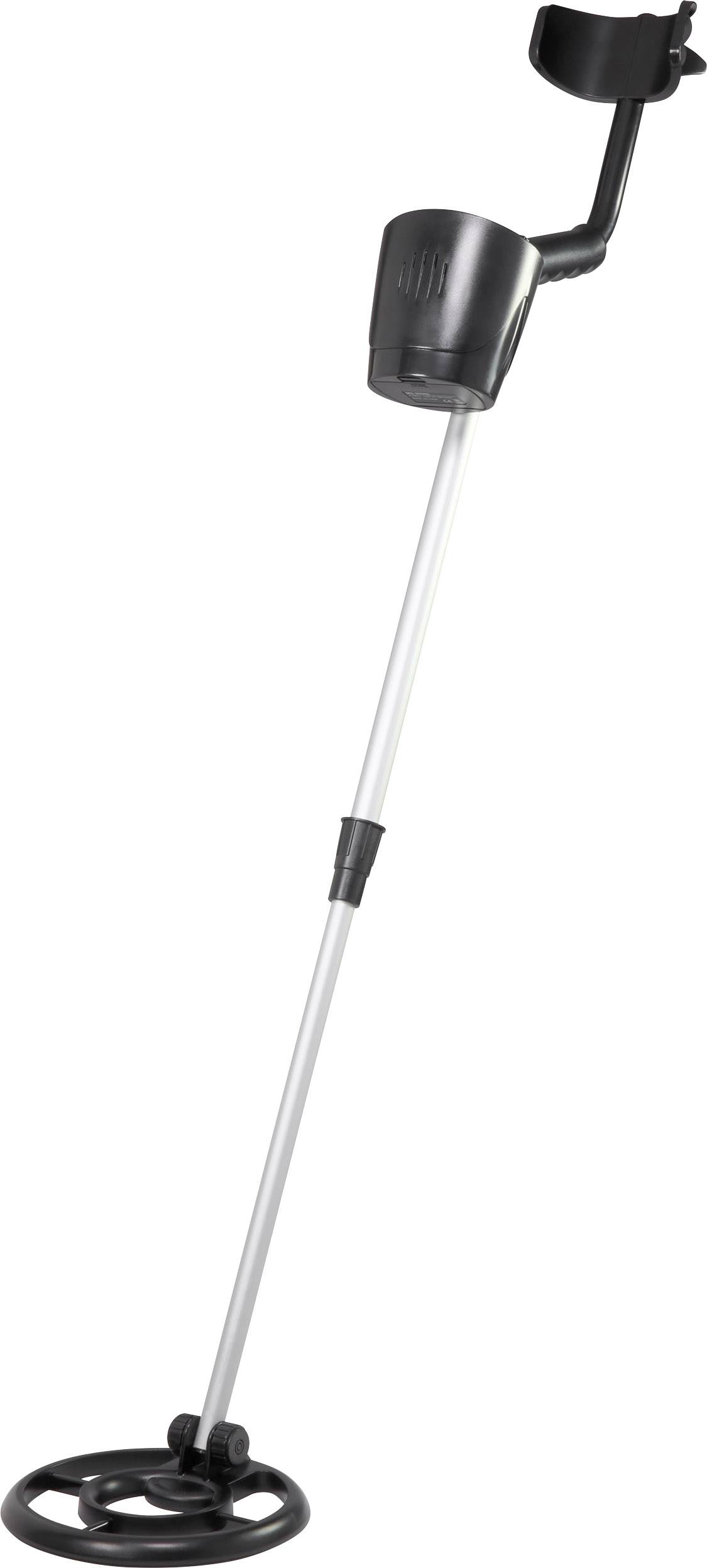 Image Credits: www.conrad.com
Metal detectors are electronic devices with a huge transmit coil and a second coil of wire, sometimes known as a receive coil, that emits a sound to warn you of the presence of hidden metals. If you want to venture into metal detecting prowess, you can buy one from as low as $100 to $300 or even $1000, depending on your budget.
Due to their magnetic properties, ferrous metals are the simplest to find using metal detectors. In addition, if the metal is conductive, there is a good likelihood that a detector will find it. Unfortunately, metal detectors can't be programmed to find certain metals and alloys. However, there is one option that you may use to prevent undesired things from being detected.
Metal detectors have a discriminating setting that can distinguish between different metals. It's feasible to determine the difference between metal items since each has its distinct phase shift. Silver dimes, for example, will generate a larger phase change than aluminum.
Metals that are Undetectable
Metal detectors use electric and magnetic fields. This means they emit electromagnetic fields and listen for any waves that return from electrically conductive objects. Unfortunately, metal detectors have a hard time identifying metals with low electrical conductivity, such as stainless steel.
Because stainless steel has a limited magnetic permeability, it does not emit a strong enough signal to be detected. For example, some very high-end stainless steels, such as those used in medical instruments, are neither conductive nor magnetic, so your instrument will be unable to detect it.
Your machine will not detect valuable and semi-precious stones, including diamonds, unless they are put in a metal fitting, such as a jewelry fitting. A metal detector will go without detecting these items since they are non-metallic.
Metal detectors will not be able to locate the following items:
Stone figures
Gemstones
Pearls
Paper
Bone
How to Block Metal Detectors
All metal detectors overload in the presence of a large amount of iron. The gold signal is completely hidden if the buried treasure is quite close to the huge iron masking it. A normal metal detector needs to be at least 8-10 inches away from the hidden treasure before audibly separating them.
Ground Penetrating Radar(GPR) produces rough, fuzzy shapes that the operator or data specialist must decipher. First, you'll need to know how "regular" objects appear underground and simulate them so that the data isn't suspicious. Long probes, commonly employed for privy digging, may easily find buried metal objects and ground density changes.
Frequently Asked Questions(FAQs)
1. Will Aluminum Foil Set Off a Metal Detector?
Only a very thick layer of aluminum can block these sensors. However, foil objects are frequently built using thinly pressed foil, which would not cause too much damage when blocking. You won't have to worry about aluminum or aluminum foil interfering with your metal detector.
The x-rays used to x-ray packages traveling through the Post Office will be blocked by aluminum foil. It passes through big luggage studs, some of which are extremely thick and metal springs. Aluminum is a nonferrous metal that most general-purpose metal detectors cannot detect.
Will a metal detector detect aluminum foil? Unfortunately, many metal detectors miss the aluminum foil. That means you won't be able to conceal anything else with foil at the airport, and x-rays will detect a large blank spot and force you to open the luggage anyhow.
2. How Can You Prevent Metal Detectors from Picking Up on Metal?
Increasing the burial depth of your gold treasure, but this also makes the stash hard to remove. Make sure there's enough space between the sensor and the metal. Magnetic fields weaken as the distance between the source and the target increases. A metal object 2 feet deep is 4 times harder to detect than one only one foot away.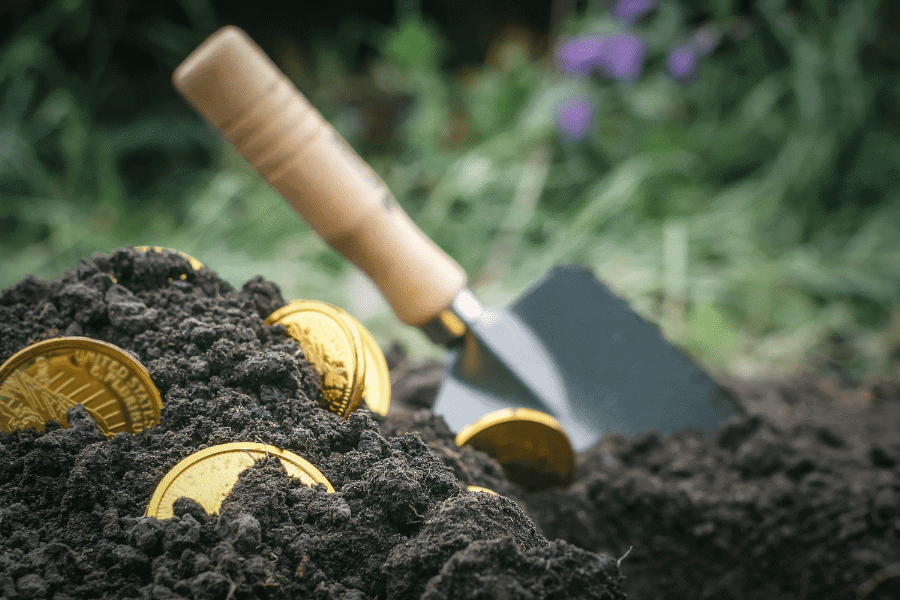 Image Credits: nomadcapitalist.com
a) Keep your Gold in a Secure Location
Higher-end safes range from under $1,000 to tens of thousands of dollars. These safes are extremely heavy and must be delivered. Of course, they'll be delivered by persons who now know you have a safe.
Some companies offer to deliver safes at night and then hide them underground or somewhere no one will notice except for the contractor himself. Unfortunately, it's not uncommon for homes to be robbed shortly after installing a safe.
b) Bury it in the Garden
Those who wish to keep their gold close at hand can consider doing some "midnight gardening" in the backyard to hide precious metals. But, of course, there are several dangers. One is theft. According to FBI estimates, precious metals and jewelry theft has surged by more than 50% in just a few years.
Therefore, bury your stockpile in a 3-4 foot deep trench. Then, replace the earth and bury a few random items 1-2 feet deep. If a burglar comes with a metal detector searching for treasure, they likely stop or give up after digging up things closer to the surface. Waterproofing and other exterior conditions must also be considered while burying gold.
c) Keep It Out in the Open
Using imitation coffee or drink cans is a better way to hide your gold and silver out in the open. The issue with this is that some people choose to keep a can of Campbell's soup in their bedroom closet rather than in the pantry, where children or visitors could discover it. That does not appear to be unnatural.
Precious metals can be hidden in other metal objects such as pipes or even inside a washing machine. Another option is to hide gold and silver inside some bags of peas in your freezer. Again, the chilly weather preserves metals.
Using fake boulders or other decoys to camouflage your gold hiding area is also popular. The notion is that rocks don't attract much attention, and there is enough in your yard. Hollow rocks in a variety of forms and hues are readily available.
If pebbles aren't your thing, huge planting pots are another option. Fortunately, some of these terra cotta pots are hundreds of pounds, making them difficult to carry.